Our Mission
Bee Better Certified™ works to give bees a healthy place to live. Bee Better Certified™ partners with farmers and food companies to conserve bees and other pollinators in agricultural lands. Our work advances more resilient pollinator populations and sustainable crop production. The Bee Better Certified seal identifies and celebrates farmers and businesses that adopt farm management practices that support pollinators, and gives consumers confidence that their purchasing decisions benefit pollinators and the farmers working to protect them.
Making Bee Better a Reality
In 2016, the Xerces Society and Oregon Tilth were awarded a Conservation Innovation Grant (CIG) from the Natural Resources Conservation Service (NRCS), an agency of the United States Department of Agriculture (USDA). The CIG award not only funds our joint effort, but also provides the opportunity to trial Bee Better certification on a diverse array of farms across the US.
We are currently working to certify 13 farms from California to New Hampshire. These farms are both organic and conventional, and range in size from 15 acres to over 5,000 acres. They grow an array of crops: from almonds to blueberries, grain to mixed vegetable, and apples to wine grapes.
Developing the Production Standards
To ensure that the Bee Better Production Standards were achievable yet rigorous, the Xerces Society developed a multi-step standards creation and review process:
1. Key Xerces Society staff evaluated the scientific literature to identify key habitat implementation and pesticide mitigation techniques that supported pollinators. These techniques were then cross-referenced with our extensive habitat field trials.
2. The Xerces Society convened a team of experts from fields including bee biology, pollination ecology, pesticide mitigation, agroecology, sustainable supply chains, and retail to develop the Bee Better Certified Production Standards. We also included farmers in this process to ensure that the perspectives of the growers adopting the standards were reflected. Many of these experts joined the Bee Better Certified Advisory Board to continue providing insight that improves the program's functionality.
3. The Xerces Society asked a larger group of experts to review the standards and provide feedback. This feedback was then incorporated into the standards.
4. Oregon Tilth evaluated the standards to ensure that each one was verifiable during their on-site inspection process. They assisted Xerces in the creation of record-keeping forms and helped identify actions that could bring farmers out of compliance with the standards.
The result of this 2-year process is a set of Production Standards that reflect the most up-to-date scientific understanding of the threats pollinators face and state-of-the-art techniques that help mitigate these threats. For more information about the scientific underpinnings of each standard see our Background to the Standards.
Program Partners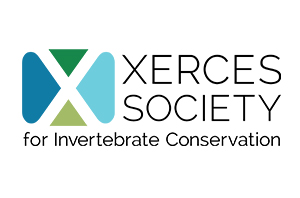 Named for the first butterfly species known to go extinct due to habitat destruction, the Xerces Society has worked tirelessly for the past 40 years to protect invertebrates and their habitat. By using applied research, engaging in advocacy, providing educational resources, and addressing policy implications, Xerces endeavors to make meaningful long-term conservation a reality. For the past decade, Xerces' Pollinator Program has partnered with land managers, farmers, researchers and the Natural Resource Conservation Service (NRCS) across the US to implement and evaluate habitat targeted at enhancing pollinator populations and bolstering crop production. The techniques we have developed form the basis for the Bee Better Certified Production Standards.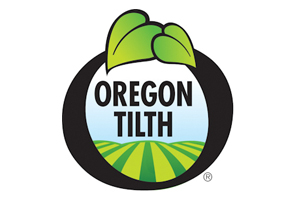 Oregon Titlh is a leading nonprofit certifier, serving over 3,000 farms and processors across the US and Mexico. Since 1974, Oregon Tilth's mission is to make our food system and agriculture biologically sound and socially equitable. It does this by focusing on organic certification, education, conservation, public policy and marketplace sustainability.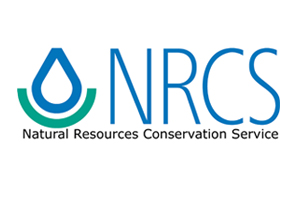 For more than 80 years, USDA's Natural Resources Conservation Service has helped farmers, ranchers and forest landowners make investments in their agricultural operations and local communities that keep working lands working, boost rural economies, increase the competitiveness of American agriculture and improve the quality of our air, water and soil. NRCS provides technical and financial assistance to agricultural producers to help them plan and implement a variety of conservation practices, including those that benefit bees and other pollinators. NRCS offers more than 30 conservation activities that can benefit bees. Learn more by visiting nrcs.usda.gov
---
This material is based upon work supported by the Natural Resources Conservation Service, U.S. Department of Agriculture, under number 69-3A75-17-37. Any opinions, findings, conclusions, or recommendations expressed in this publication are those of the author(s) and do not necessarily reflect the views of the U.S. Department of Agriculture.