The Bee Better Seal
Sustainable products are a major growth sector for agricultural commodities.
The Bee Better Certified Seal lets consumers know that your company values pollinators and supports the farmers that protect them.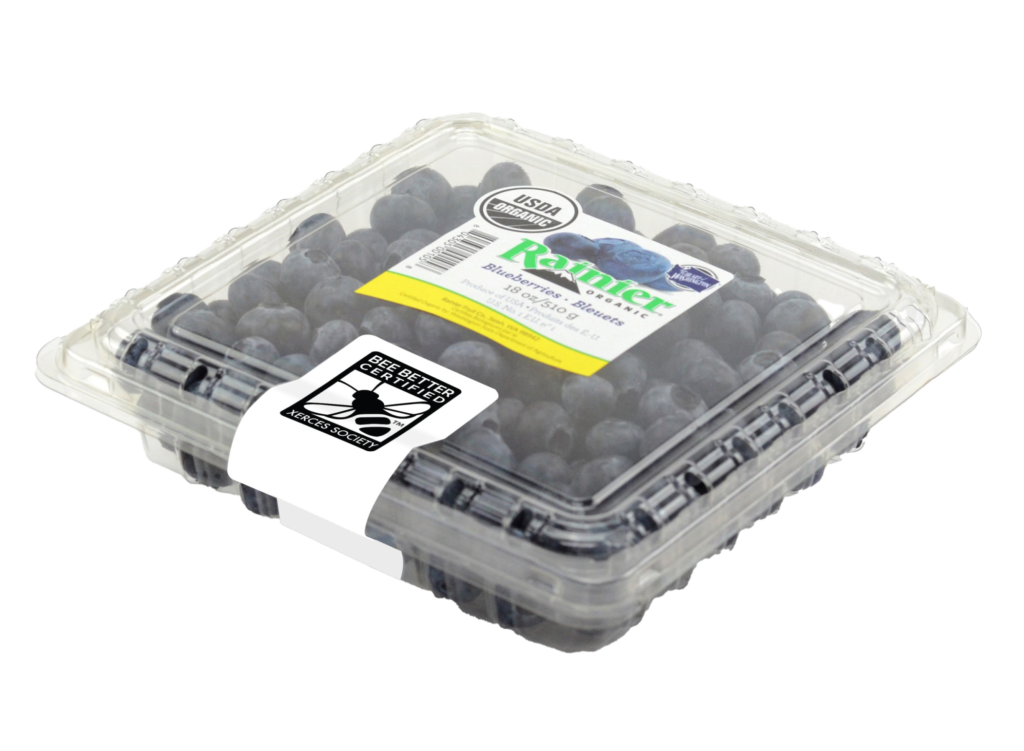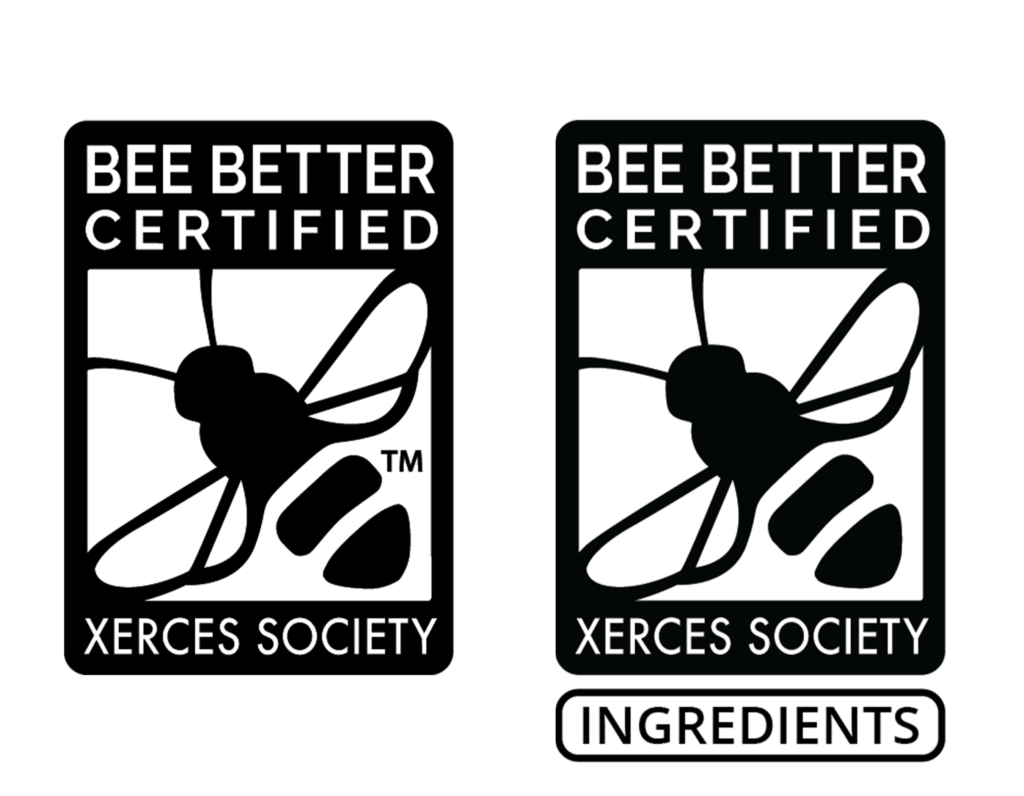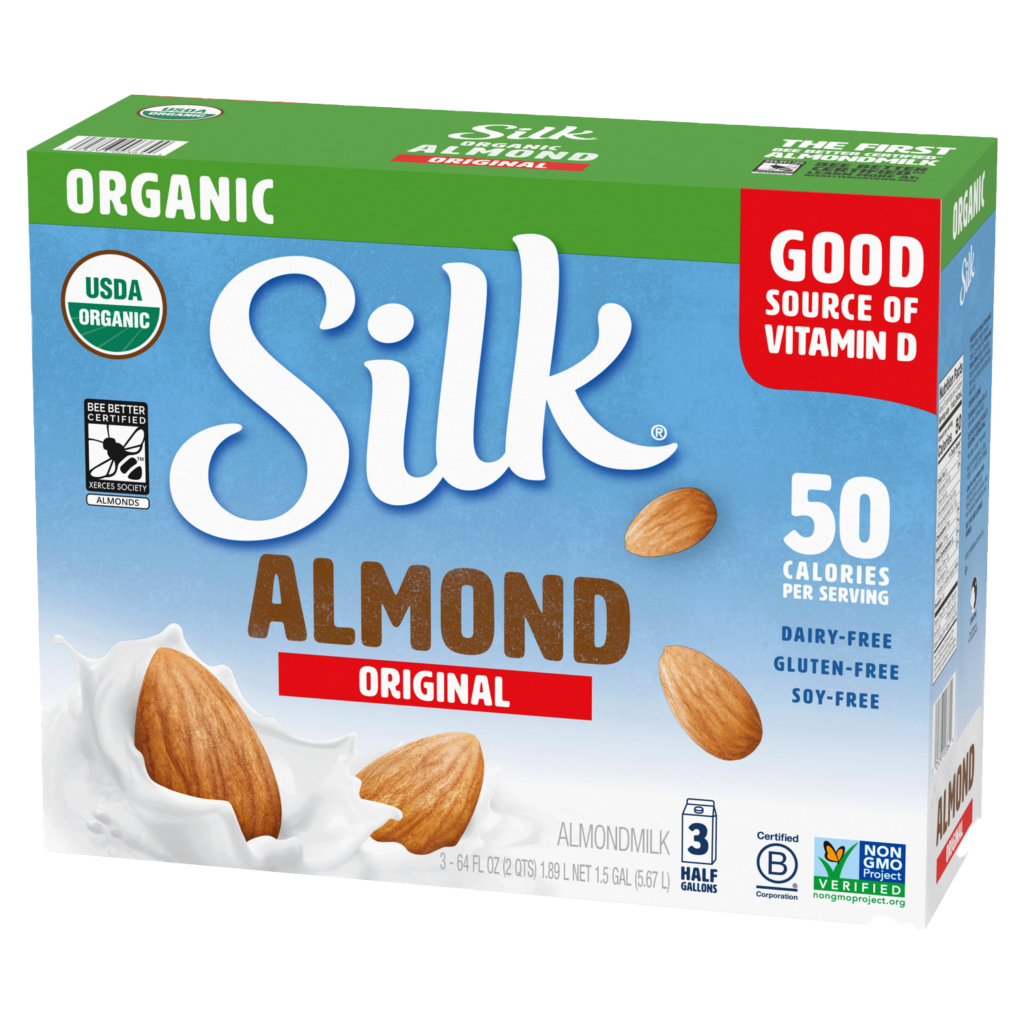 ---
Your Supply Chain & Bee Better Certified
Bee Better Certified® is the food industry's only third-party verified pollinator conservation eco-label, rooted in a robust set of habitat and pesticide risk reduction criteria at the farm-level.
As top U.S. retailers are called upon to address their supply-chain impacts on biodiversity, Bee Better Certified™ is a clear solution.
Launched in 2017, Bee Better Certified has grown to tens-of-thousands of certified acres, with mainstream products such as fresh produce and organic almondmilk now displaying the Bee Better seal nationwide in retailers such as Kroger's, Trader Joes, and Costco.
Licensed Use of the Seal & Ingredients Seal
The Bee Better Certified Product Seal can be used on products that contain a majority of ingredients sourced from Bee Better Certified farms. Examples of products currently on the market carrying the Bee Better Product Seal include fresh pack produce such as blueberries and cherries.
The Ingredients Seal is available for use on products that contain one or more Certified ingredients, but don't meet the dry-weight threshold for total product certification. Examples of products currently on the market carrying the Bee Better Ingredients Seal include almondmilk and vinegars.
---
Find A Certified Supplier
Use our Certified Supplier Database to track down existing sources of Bee Better Certified ingredients.
---
Supply Chain Consultation Services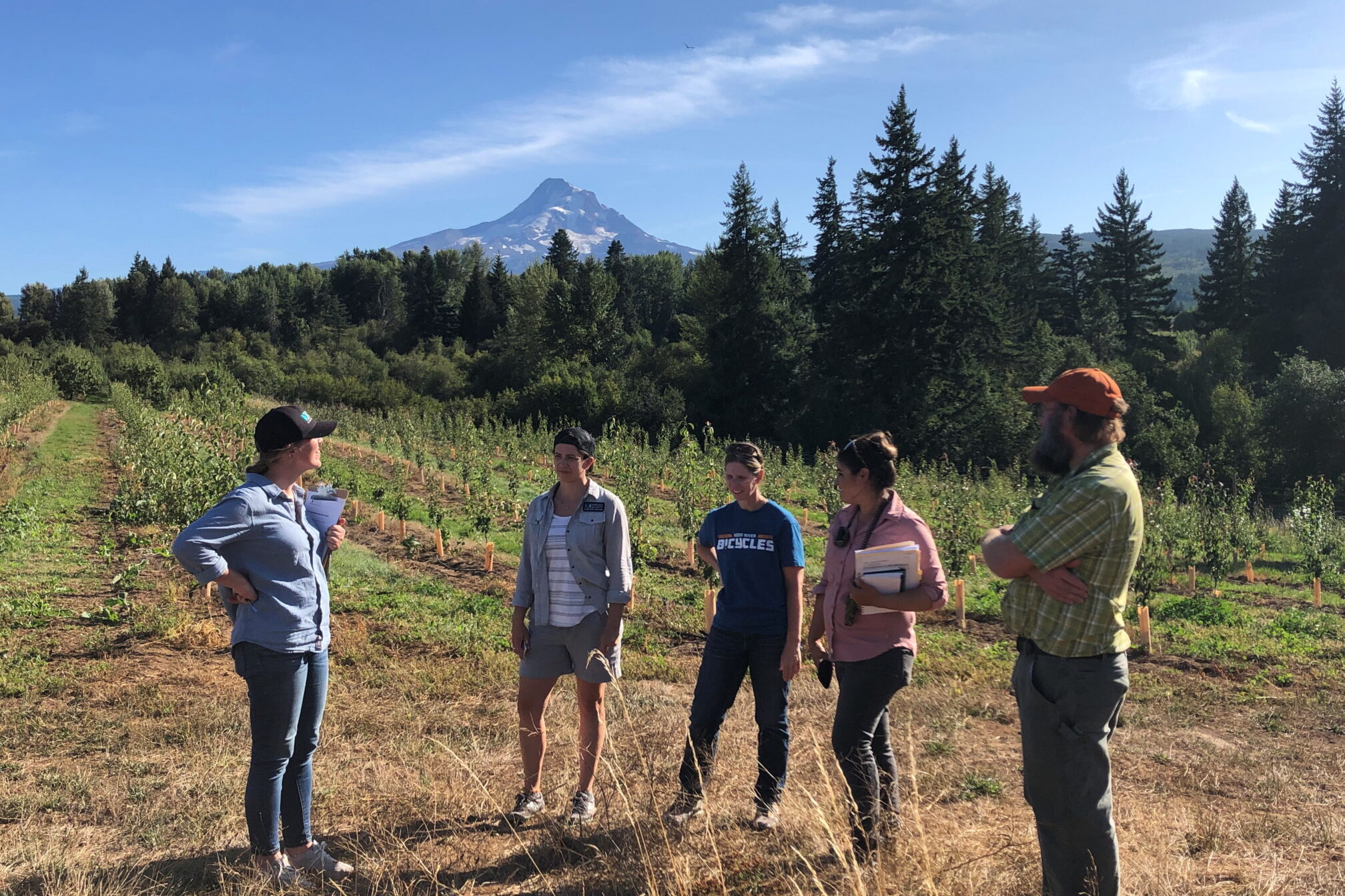 The Bee Better Certified seal identifies and celebrates farmers and businesses that adopt farm management practices that support pollinators. For consumers, the seal demonstrates your brand's commitment to pollinator conservation and sustainable agricultural practices. Our services are tailored to your needs and may include the following:
Supply Chain Analysis: Xerces can work with you to identify and prioritize ingredients in your supply chain that can be targeted for certification.
Farmer Education: As you recruit your supplier-farmers, we can help educate them about how Bee Better works as well as how the practices we require can directly benefit their operations.
Support for Transitioning Farmers: Once your company has identified supplier-farmers that are ready to pursue certification, we can directly support their adoption of Bee Better habitat management and pesticide mitigation practices. We can also assist with the development of the Bee Better Certified Plan, a core piece of the certification application process.
Contact Us To Get Started
If you're interested in our consultation services, please fill out the Bee Better Consultation Services Notice of Interest form. Once our staff receive this form we will develop a quote and draft Scope Of Work (SOW) for your review. This will include an individualized timeline and outline of the services that will be provided