Despite the setbacks and challenges brought to every industry by the pandemic this year, our staff has been working closely with four different vineyards in three major winegrape regions of California providing both technical and financial support to help these vineyards achieve Bee Better Certification. This work is a continuation of our efforts to expand Bee Better Certified (BBC) within the wine industry (click here to read more about the project's launch).
After months of planning and preparation, we broke ground (literally) on these projects this fall. Throughout the month of October, Bee Better and Xerces Society staff, farm labor crews, and volunteers planted the equivalent of almost a mile of high quality pollinator habitat at the four participating farms. This floral-rich habitat includes a diversity of native plants that will provide pollen and nectar throughout the season and includes host plants for declining species such as the monarch butterfly.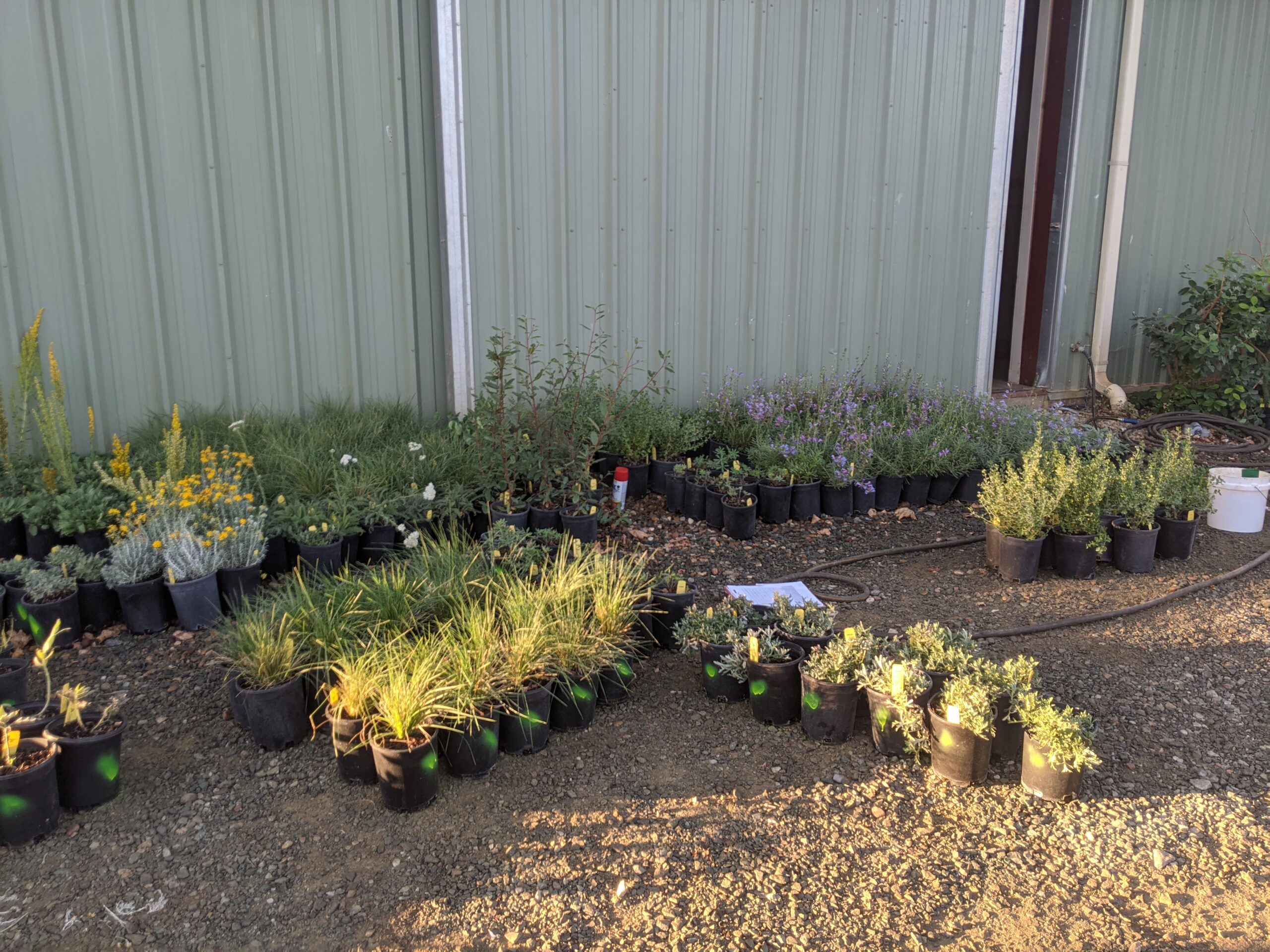 Locally sourced native plants are sorted and ready to be installed on planting day. (Photo: Jessa Kay Cruz).
Once the fall rains begin, participating vineyards will also be planting nearly 20 acres of insectary and pollinator cover crops across their vineyards. Blooming cover crops that achieve at least 50% bloom before they are terminated qualify as Temporary Habitat under the Bee Better Certified Production Standards. Bee Better growers protect both permanent and temporary habitat from pesticides to reduce the impact on visiting pollinators and other wildlife. For example, blooming cover crops must be past bloom or mowed at least 24 hours before crops are sprayed.
In addition to creating habitat, certification requires growers to adopt rigorous pesticide risk mitigation practices including discontinuing the use of high risk pesticides, reducing drift, adopting non-chemical pest management practices and including a robust scouting and monitoring protocol as part of their pest management strategy. This ensures that the habitat planted will be protected from pesticide contamination and makes the vineyards overall a more friendly place for pollinators.
Once all planting is complete, each vineyard will have at least 5% of their total acreage in pollinator habitat. Each farm, vineyard, and orchard that commits to maintaining 5% of their total acreage in pollinator habitat brings us one step closer to creating an agricultural landscape that is better for bees and other wildlife.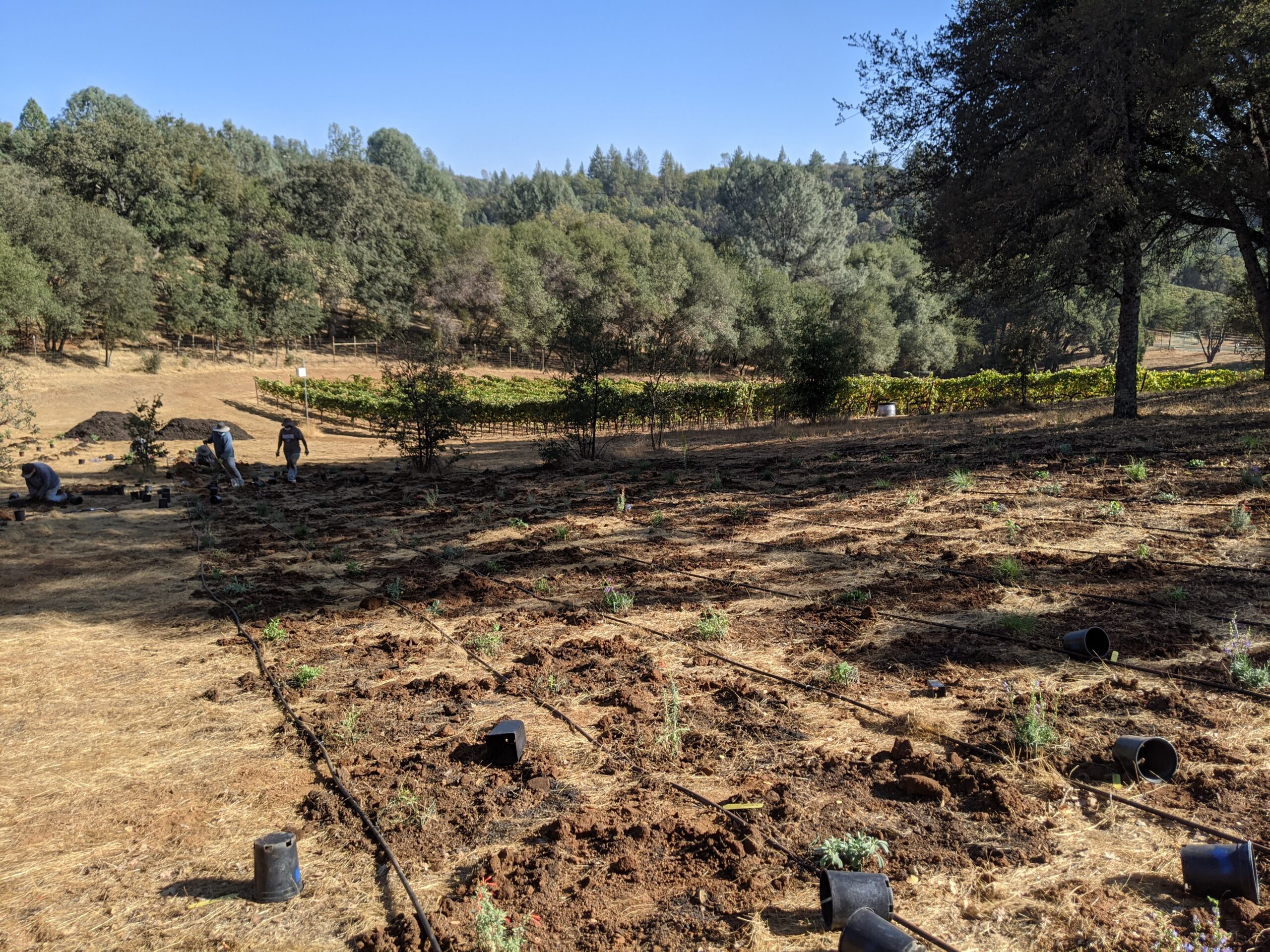 Freshly planted permanent habitat at Shakeridge Ranch just outside of Sutter Creek, California. (Photo: Jessa Kay Cruz / Xerces Society)