What Can Certification Mean for Your Products?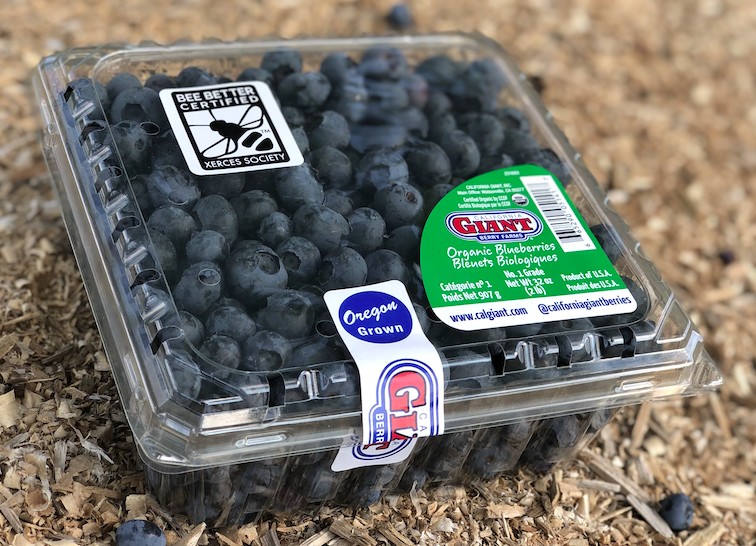 Pollinator populations are in decline in many parts of the world and these declines put agricultural productivity and the health of natural ecosystems at risk. Worldwide, production of pollinated crops is valued at over $217 billion annually. Over 30 percent of the foods and beverages that we consume rely on or benefit from pollination.
The Bee Better Certified™ Seal ensures that certified ingredients were grown in ways that support bees, butterflies, and other beneficial insects. Participant-farmers have made a commitment to provide habitat and mitigate impacts from pesticide use in accordance with standards developed by the Xerces Society. Certification is verified by Oregon Tilth, a leading third-party certifier. When you use Bee Better Certified ingredients in your products you can be assured you are making a meaningful commitment to protecting pollinators.
Sustainably produced products are a major growth sector for agricultural commodities. The Bee Better Certified program presents an opportunity to incorporate pollinator conservation into your supply chain. The Bee Better Certified Seal lets consumers know that your company values pollinators and supports the farmers that protect them.
Using the Seal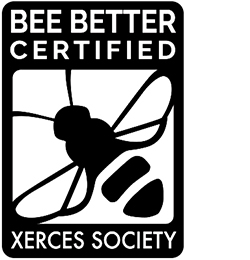 The Bee Better Certified Seal guarantees consumers that your ingredients were grown with pollinator protection in mind. Our Product Seal can be used on products that contain a majority of ingredients sourced from Bee Better Certified farms, while the Ingredients Seal is available for use on products that contain one or more Certified ingredients, but don't meet the threshold for total product certification. To learn more about labeling your product, please visit our Document Center for more information about our Labeling Standards, or click here to review associated fees.
Find a Certified Supplier
The Bee Better Certified™ program works with farmers of operations both large and small. Our partner farmers grow an array of crops: including almonds, blueberries, vegetables, apples, wine grapes, and more. We're currently working with farmers across the country to become certified and have been assisting a number of supply farms for major brands that represent a variety of commodities. The Bee Better Certified™ seal will soon be featured on products in the freezer, non-dairy beverage, and nut-butter sections of grocery stores across the US.
Looking for Bee Better ingredients? View our Certified Supplier list here or Contact us to connect with Bee Better suppliers in your ingredient category.
Consultation Services
The Xerces Society employs Pollinator Conservation Specialists across the country who are ready to assist you with meeting Certification Standards. We can help farmers develop a Bee Better Certified Plan, advise on pesticide practices, and provide step-by-step guidance on habitat creation. Our staff can also assist processors in supply chain analysis, farmer education and support habitat implementation on supply farms. Click here to learn more abour the services we offer.